FREE!
"Download These Cool Healthy Summer Snacks And Get Your Kids Eating Healthy"

- WATCH THE VIDEO -
Just By Taking The Survey: We've decided to give you something that is just so freakin' awesome... AND we're about to email it to you right now!

These recipes prove you can still do things your kids will really like - especially when it's about eating healthy - simple easy to make treats you can do WITH your kids this summer.
Enter your email address in the form below to take our SURVEY and I'll send you these kidzzz-a-cooking healthy treats....FOR FREE!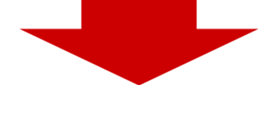 Double-check your email for accuracy to ensure you receive access to the information.
Our privacy policy keeps your email safe & secure.
What's in it for us? We're building a list of people who are concerned about their childrens eating habits. As health conscious parents ourselves, we understand how difficult a task this is to accomplish. There is no cost to add your name to the list, nor will any phone calls be made. From time to time, we may send an email to our member list telling you what we have found, seen, and discovered about getting kids to eat healthy. Your e-mail address is never released to any other party. Please see the Privacy Link above for more information.
---